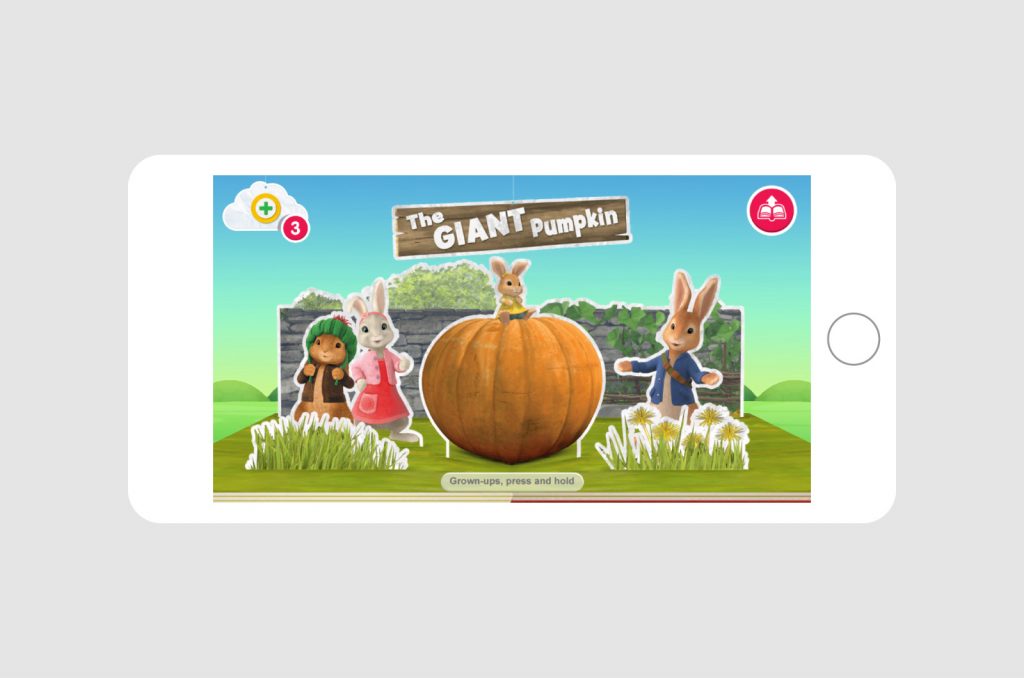 Since the beginning of January I've been working as part of the team at Splinter, building new interactive stories that will live inside of CBeebies award-winning Storytime app.
Working alongside the CBeebies team throughout, we were responsible for the preparation of assets and animation for each adventure.
These projects have been a lot fun to work on and luckily for me some of the stories feature characters whose escapades I used to read about while growing up.
The first of these stories – Peter Rabbit and The Giant Pumpkin is now live! Go check it out and enjoy!
CBeebies Storytime is available to download for iOS and Android.