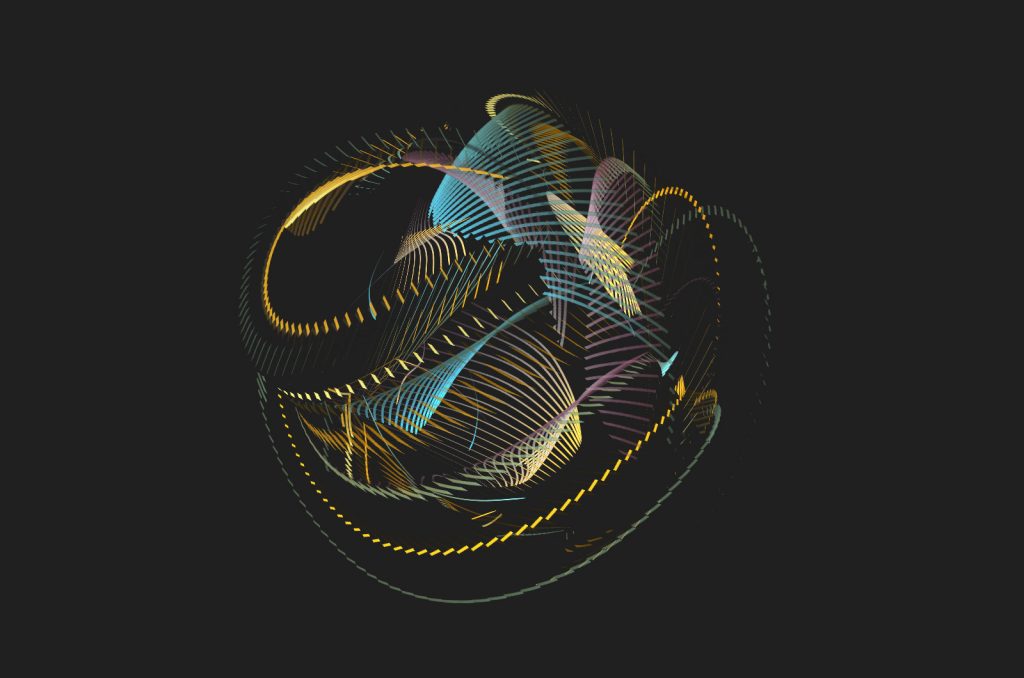 I've been sharing some images from this series on my Instagram / Twitter lately and I wanted to give people a little bit more info about them.
They're from a personal project that I'm currently working on which actually came from one of the small animated experiments I did around this time last year. I just couldn't get this one out of my head. I knew there was something more I wanted to do with the idea and the system behind it, I just wasn't sure what. So I put it to one side and left it to percolate, until now.
This project is going live soon so check back from more generative eye candy.